Fly Fishing and Tying discussion

Moderators: muley7mm, TroutJournal, highcountry
---
Nice fish Jeff glad you made it over here
"Some are big some are small but all of them was fun to catch"
Posts: 41
Joined: Fri Sep 19, 2008 9:17 pm
Location: Herriman,Utah
---
Very nice, Jeff! What river(?) is that beauty from?
"Our greatest glory is not in never falling but in rising every time we fall."
Confucius
Posts: 82
Joined: Fri Aug 15, 2008 6:11 am
Location: Colorado
---
Love the dark colors, sweet fish!
Site Admin
Posts: 104
Joined: Fri Mar 07, 2008 12:04 am
---
I caught him on the Weber.
Posts: 2
Joined: Sun Nov 16, 2008 10:48 am
---
How bout a picture of that midge
Posts: 69
Joined: Tue Aug 19, 2008 12:55 pm
Location: Adirondacks, NY
---
I usually think catch and release but with winter coming smoked trout that size is sounding good. Nice Fish!!
Posts: 115
Joined: Sat Aug 16, 2008 1:24 pm
---
Congratulations! I caught my largest brown (pictured below) a couple of weeks ago in Mountain Home, Arkansas... he was 16" long.
Photo by Larry Offner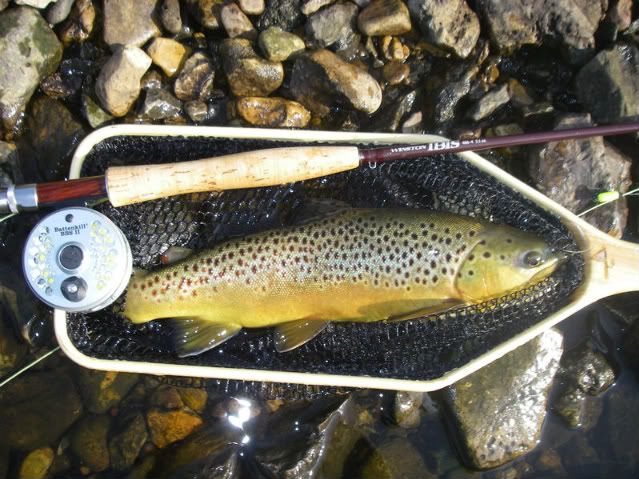 Whenever I need a psychiatrist, I go fly fishing, holding a boat to be superior to a couch any day of the week. --Havilah Babcock
Posts: 29
Joined: Fri Aug 15, 2008 5:31 am
Location: Denham Springs, LA
---
Don't know weight and or exact size, but FUN!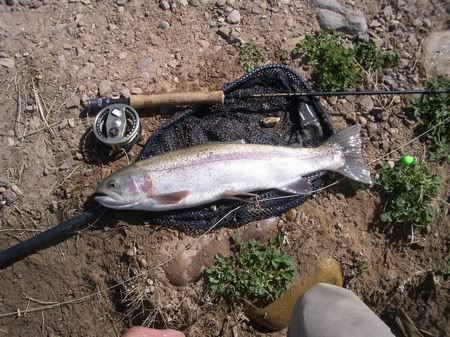 Posts: 23
Joined: Sun Sep 07, 2008 7:47 pm
Location: Utah/Idaho
---
---
Return to Fly Fishing & Fly Tying
Users browsing this forum: No registered users and 2 guests